Dear Friends & Neighbors,
We all know that Dover is a great place to live, but a hazardous place to walk, jog or cycle. We have an ideal flat trail for this type of recreation that connects Dover's schools, stores, churches and library. As the photo above shows, the trail runs mostly through miles of beautiful Dover conservation land that most of us never get to see.
A group of us has been working as the "Friends of the Dover Greenway"(FDG), a grass-roots organization made up of Dover residents, who are interested in the possible conversion of the MBTA abandoned rail into a recreational path. To date, thanks to all of you, we have successfully raised the money necessary to complete the Dover rail trail town study so that we can make an informed decision. To learn more about our efforts please click here.
It's time to celebrate this huge milestone and move into Phase 2 of this project, which is to spread awareness and get the word out! Please join us at the railroad crossing in the center of town on Sunday June 7th at 3pm for our Second Annual Spring Walk and BBQ. We will walk a portion of the trail, see this beautiful resource and let you decide for yourself what should be done with the rail. Following the walk, there will be a collective BBQ to share your feedback and chat with the group's Board of Directors.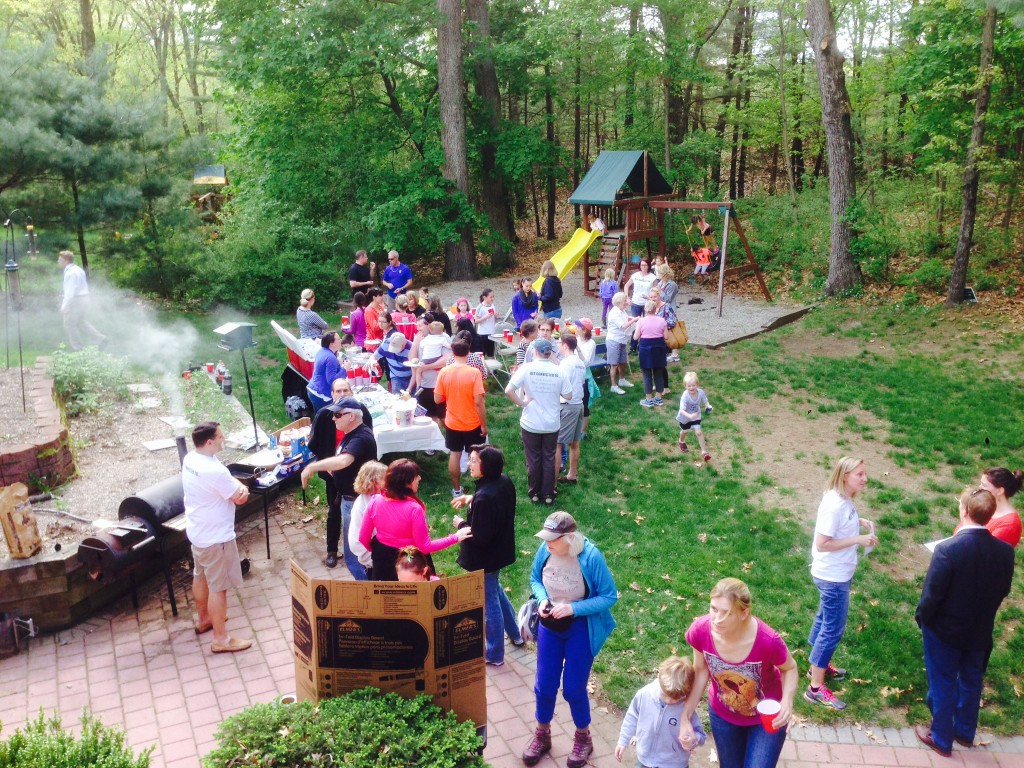 The Friends group has invested much effort in reaching out to the town's residents and highlighting the many benefits of such a project to all ages and interests. We need support from those who can share this vision of a flat, easy-access trail that connects Dover's landmarks and conservation lands.
We hope to see you Sunday June 7th and please share this email with your friends. We'd love to see it go Dover-viral. We need your help to help spread the word and raise awareness!
Thank you for your continued support!
The Friends of the Dover Greenway
Kevin Ban, Rob Bunn, Tammy Schuetz Cook, Temi Correll, Greg DePaola, Imad Kahn, Valerie Lin, Alan Moss, Grant Stephen & Marko Zatylny