A GREAT letter written by a Dover mom. We encourage you to think about our ADA (American's with Disabilities Act) neighbors, who would seriously benefit from this trail!
Dear Town Selectman,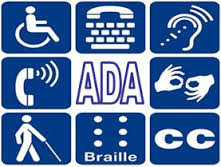 I have been meaning to reach out for quite some time. Driving around this last week and seeing more signs against the Greenway than I expected to see, I felt I needed to have my voice heard.
Although our town is blessed with many wonderful hiking trails, I feel like this rail trail is desperately needed. For my family, I see three main reasons that this trail would be a benefit to us and so many others in town.
The first is accessibility. My son JB is 8 and has Duchenne Muscular Dystrophy. This progressive muscle wasting disease makes walking difficult and within a few years his only mode of transportation with be in a wheelchair. The trails we have are already becoming too difficult for me to maneuver with his handicap stroller. He loves being outside and I would hate to have nowhere that he will be able to enjoy the outdoors. This trail will give people with mobility issues a way to enjoy the outdoors with their families.
The second is encouraging independence in our children. I have often said that we live in one of the safest towns in Massachusetts yet we are all still driving our children everywhere. This year a group of 5th grade girls that included my daughter walked from Chickering School to religious education class every Tuesday. It gave them such a sense of needed independence at this stage in their development. When we talk about cultivating the ideas in the Challenge Success vision I see this rail trail as a wonderful tool. The ability for middle school and high school students to ride their bikes and walk to school, pick up something at the store, and go to friends houses will help them develop into more independent and capable adults.
The third benefit would be safety. We have so many active members in our community, especially distance runners. I believe we had 5 members of our community run the Boston Marathon and countless others who run half marathons or just like to run a few miles for exercise. I remember running on Powisset Street on a Wednesday morning and being spoken to by a number of my friends who told me that it is far too dangerous to run on that road (especially on a dump day). Again, we have wonderful trails but many are difficult to run on and there are very limited sidewalks.
Overall, I see the Greenway as a necessary added recreation area for the families of Dover. I hope that my family and all the other families in Dover will be able to benefit from the rail trail.
Thank you,
Beth Harvey
JB's Keys to DMD
jbskeys.org